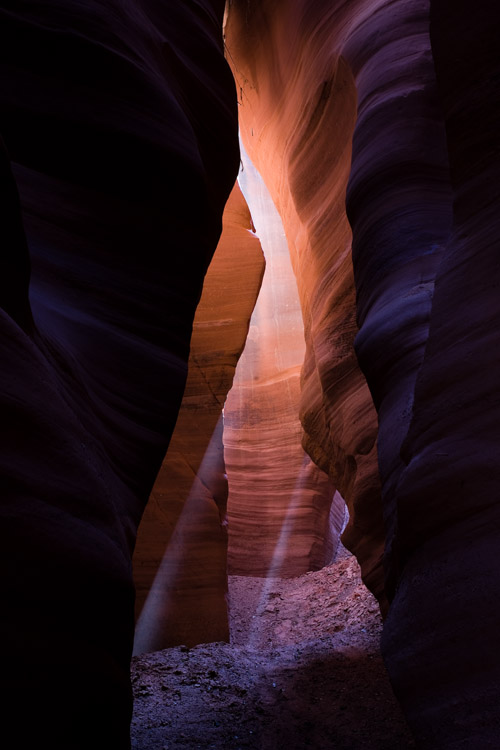 Nice Light in the corkscrew. No folks, this ain't Antelope.
RockGremlin and I set out on a photo expedition to check out the fabled High Spur canyon. It is rumored to have narrows with sinuous curves much like a famous canyon near Page. The approach is very simple, but we were met by a few nice obstacles right off the bat. The first rock slide is a bear, with a tight little squeeze to get out. Probably not for the family. But, it seemed like you could easily enter the canyon at a number of places between the rock slide and the beginning of the circle.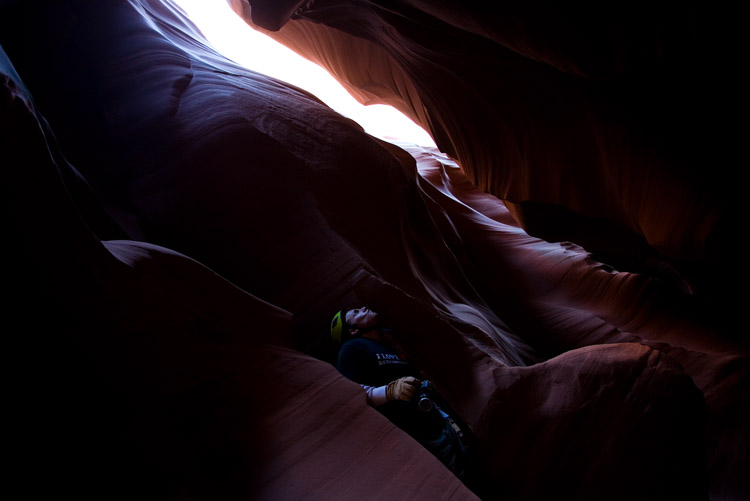 The Rock Gremlin taking in the narrows of High Spur.
The canyon is apparently fast changing. Some beta refers to a pretty big pothole in the corkscrew section. Doesn't exist as of first week of April. The first little rap/butt-slide was pretty easily down-climbed, just sit your little booty in the chute and slide down. There was a nice pile of silky soft sand though, and "RG" just jumped the whole thing… Glad I didn't have to carry his gimpy ace out.There was one strange rap/DC after the corkscrew but before the last major rappel we had a fun time with, and decided to rig some webbing to a log that was wedged in the crack, and just rap down. It was about 20-30 feet. I guess some crazies can down-climb this, but it was our first rap. This was right at the spot where the canyon seems to have widened out, then you slip right into a deep crack that can be downclimbed for about 80 feet, then rap the last 20-30.
We did notice that it looked like some very huge floods had been through, as water levels and debris were caked to parts of the corkscrew section up to 8 or 9 feet high. Tons of deadfall and debris in there on the ground too. Not sure how long that's been there.
As for lighting, the circle was ho-hum. The corkscew was probably the best light I've seen in a slot ever. I'd say it rivals Antelope, and you didn't have to worry about 1,000 tourists or guides watching over your every move…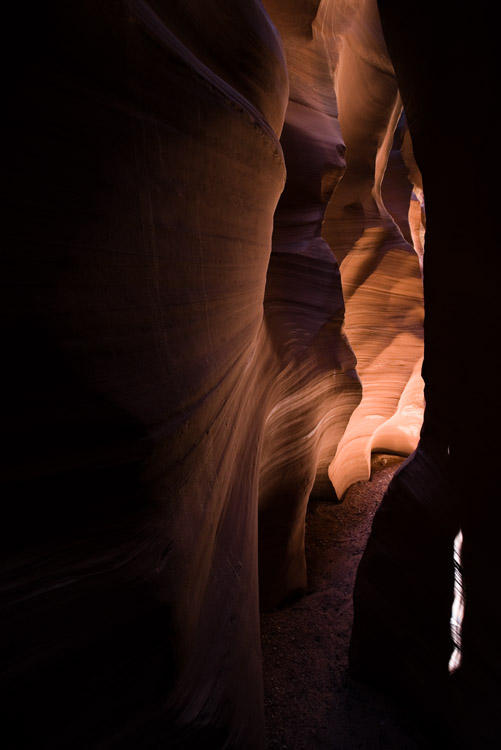 Another section of the Corkscrew.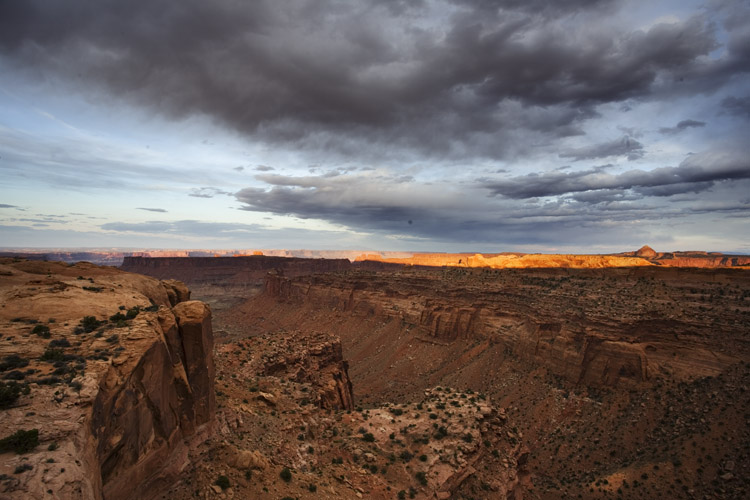 Sunset from an overlook on the Spur Road.